Mike Sommerfeld Profile:
Place of residence: Sandhausen
Weight (Off Season / Diet): 107kg / 90
Height: 173cm
Studio: Bodybuildingverein Walldorf & Venice Beach Sandhausen
Mike Sommerfeld successes
2011
Int. German champion 2011 NABBA
Int. German Newcomer Champion 2011 NABBA
Mr.Universe 2011 WFF – Platz 5
2012
Vice Youth German Champion 2012 IFBB
Baden-Württemberg Championship 2012 IFBB - 2nd place
German Championship 2012 IFBB - 7th place
2013
German Youth Championship 2013 IFBB - 1st place + overall victory
Baden-Württemberg Championship 2013 IFBB - 1st place + Best Posing
German Junior Championship 2013 IFBB - 1st place + overall victory
2014
Arnolds Classic Europe Junioren 2014 IFBB – Platz 3
2020
IFBB EUROPA PRO 2020 - Place 3
---
Mike Sommerfeld Interview (07.2016)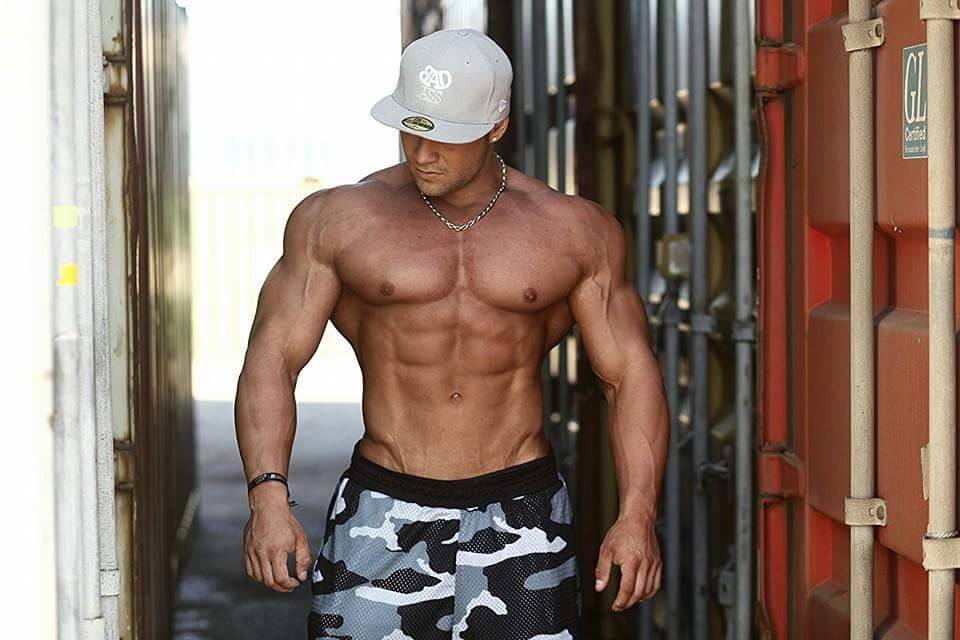 Question: We know your successes as a bodybuilder, German junior champion, Arnold Classic Europe 3rd place. Please tell us something private about yourself.
Mike: Hey everyone, first of all thanks for the great questions. I don't have a lot of private things to tell, my life revolves around bodybuilding, everyone knows that and you can also follow it on all of my social media pages. Otherwise, I spend most of the time with my loved ones, my girlfriend and my friends. Like any other group, we go out in the evening, bowls or something.
Question: How did you get into bodybuilding?
Mike: I got into the sport more or less because of my parents. Both of them have trained before and my father was an IFBB athlete at the time. How should it be otherwise that the son wants to do that too. Just like when the father is a soccer coach, the son man will definitely be a soccer player.
Question: What is your training and diet like?
Mike: My diet is by and large very simple. You can find a video about this on my Youtube Channel. It consists of the basics like chicken, beef, rice and potatoes. I am allowed to alternate the vegetables. My supervisor Patrick Tuor determines what I eat when and how. My training is much more complicated there - Patrick's SST training system determines a lot. Sentences, exercises, pauses, intensity - actually everything. A complex workout from different stimulations. A lot of the work is done in phases. Eccentric, Concentric and Isometric.
Question: Which muscle group do you prefer to train? And which ones less like?
Mike: My favorite training is always my weak point, but at the same time I hate it because I know that it really depends on what I do and what happens if I don't improve. Most of the time it's the legs, which is very important to me.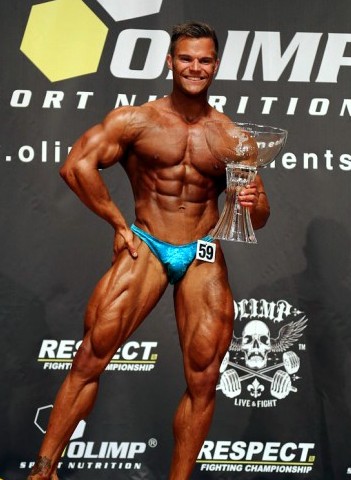 Question: How important are diet and discipline in your athletic lifestyle?
Mike: How important is diet? The diet is like the fuel in a Ferrari, if you pee in it doesn't give a shit. If you eat nonsense, nothing will grow. Discipline goes hand in hand with this, of course. Undisciplined people will never achieve anything. Neither in sport, nor professionally or anywhere else. Discipline is the perfection of a deed that is carried out again and again, down to the last detail, without exception.
Question: You can order shirts with the label "BADASS" on your website. Is that a reference to your training?
Mike: Badass stands for the moment when it really depends on what you're made of. Yes also in training. When it hurts, and by that I mean when it really hurts, grit your teeth and pull the shit through. A badass is the one who goes with his head through the wall when need be.
Question: When will we see you on stage again? How do you plan your sporting career?
Mike: My next goal is this Arnolds Classic Europe in Barcelona. At the end of September, from September 22nd to September 26th, I'll be in Spain to compete with the best of the best. Otherwise you will find me at the German championships as usual. On the Rhein Neckar Pokal, the South German and much more. Let's see how long I can take the diet. Then I'll go to the men's class, when and where I don't know yet. Let yourself be surprised.
---
already read..?